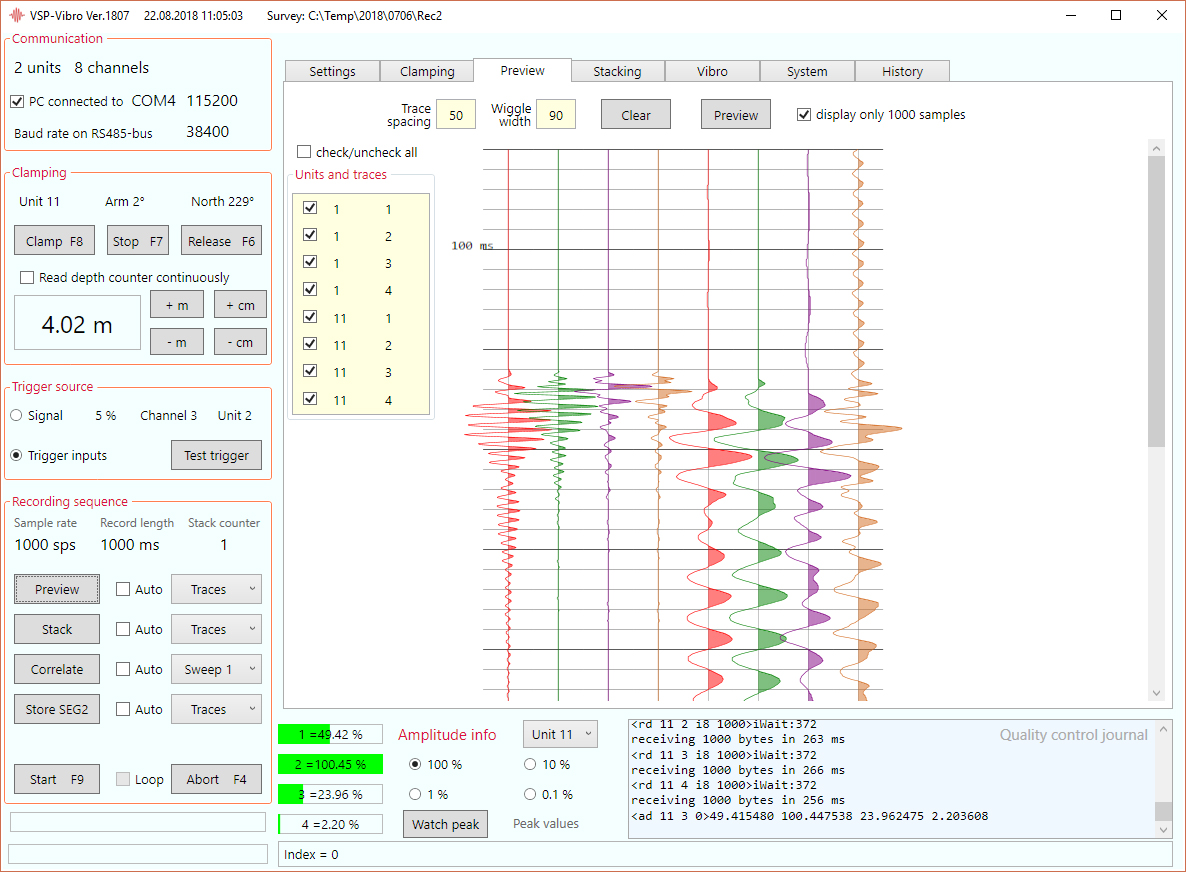 The Recording Software runs on Windows PCs with Windows 7 and up. Microsoft .NET Framework 4.5 (X86 and X64) or higher is required, which is mostly present on a modern PC.
If not, this is the US Microsoft download page
It also requires current USB virtual com port drivers from FDTI.
This is the FDTI VCP download page
Please install framework and drivers before running Recording Software.
Easy copy and run version:
Latest version  12.06.2020  Vibro17.zip
including Excel Recording Sheet
Download file and unzip in any (unprotected) directory  i.e. C:\Vibro17
The required files are: Vibro17.exe and Vibro17.exe.config,
Start Vibro17.exe.