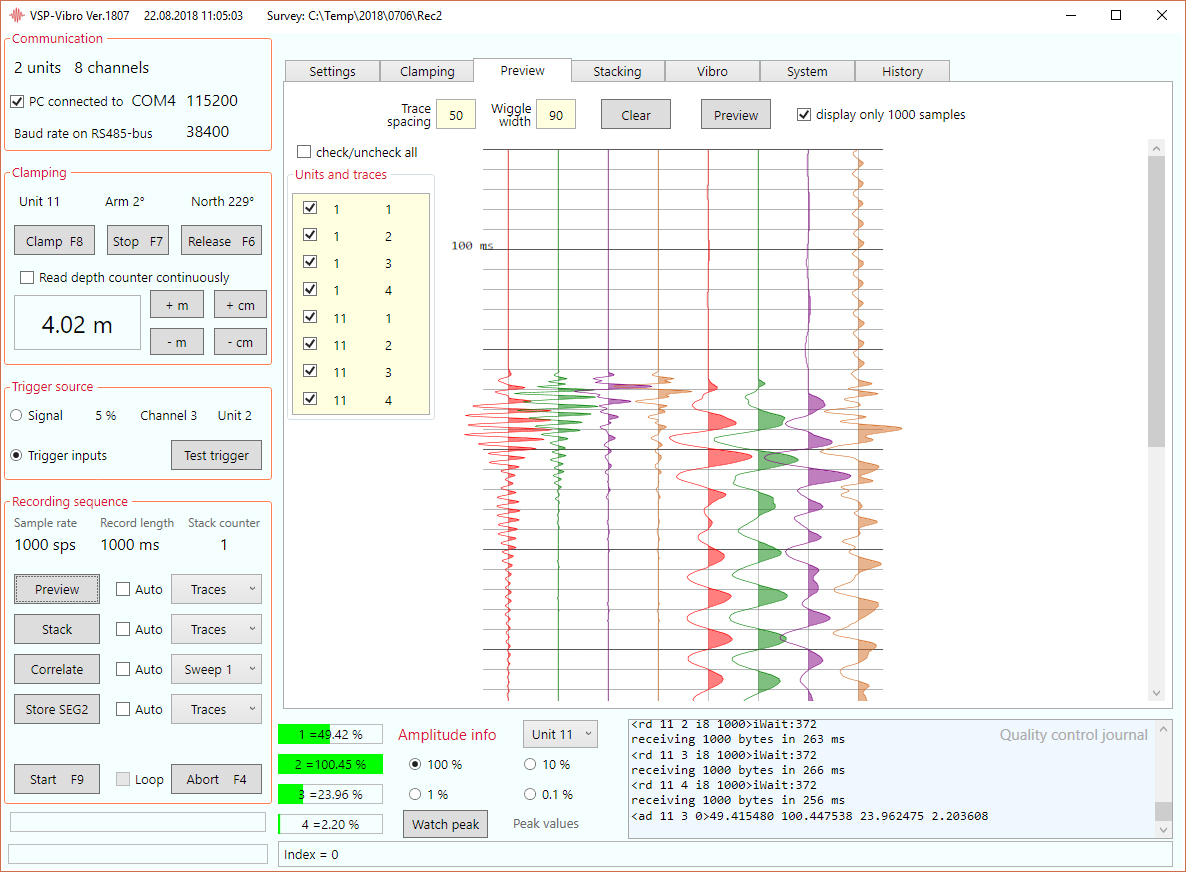 The Recording Software runs on Windows PCs with Windows 7 and up. Microsoft .NET Framework 4.6.1 (X86 and X64) or higher is required, which is mostly present on a modern PC.
It also requires current USB virtual com port drivers from FDTI.
This is the FDTI VCP download page
Please install framework and drivers before installing Recording Software.
Please remove older versions before installing newer versions.
Latest version Sept. 2022  Vibro22.zip including Excel Recording Sheet
Download file and unzip in any (unprotected) directory  i.e. C:\Vibro22 than run setup.exe